Customized Fundraising Pages
Gorgeous, fully customizable, mobile-first donation websites. Optimized to look perfect on every device.
Be it a gala dinner, auction, or a membership drive--we can provide the features that you need to support your various fundraisers and benefits whenever they need to happen.
Membership Drive
Getting your community to sign up for membership is a crucial part of growing your nonprofit. With our Membership Drive page, you can enable your constituents to sign up for monthly giving commitments and also recognize individuals year-round for their contributions, inspiring them to give even more.
Annual Campaign
Designed by one of our very-own pioneering customers, Eliyahu Schusterman of Chabad Intown, this highly intuitive website allows you to take a 360° look at your organization's entire financial background. You can parse through all of its annual programs and expenses, allowing you to contribute directly to the program that you care about most.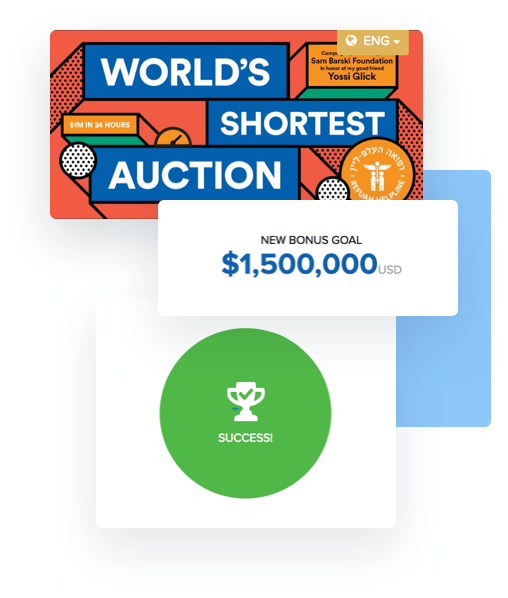 Auction Campaigns
Reward giving with a chance to win big!
An Auction is a unique and great way to incentivize giving! With our PREMADE and pre-programmed Auction site, with little effort your very own auction can be online within days.
Dinner and Gala Platform
Charidy is your 360° fundraising solution, and we're bringing our proven philanthropic expertise, personal support, and dynamic digital technology to dinner.
Interactive digital program book
Text-to-donate from the event or at home
Livestream to your supporters around the world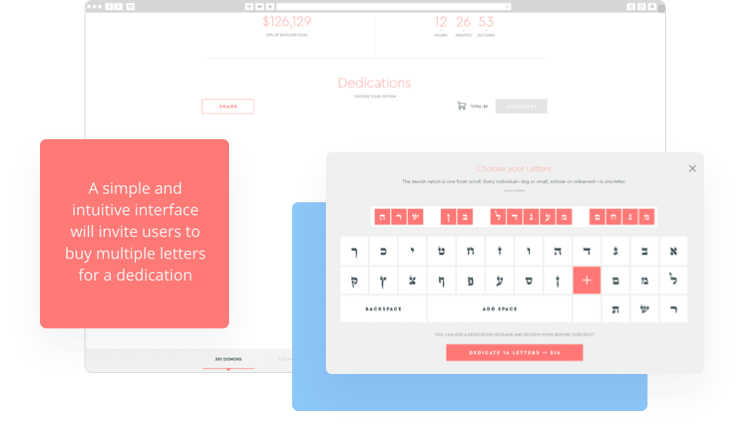 Torah Platform
Propel your universe to underwrite the Word.
Empower your synagogue community to give like never before. Use our Torah Platform to give donors the option to fund a letter, word, or chapter in the Torah!
Connect with your fundraising specialist for a consultation and quote, or email us today.